What is SkincAir?
OXYGEN POWERED CLEANSER + ORGANIC TREATMENTS FOR ACNE & ANTI-AGING
Learn More At: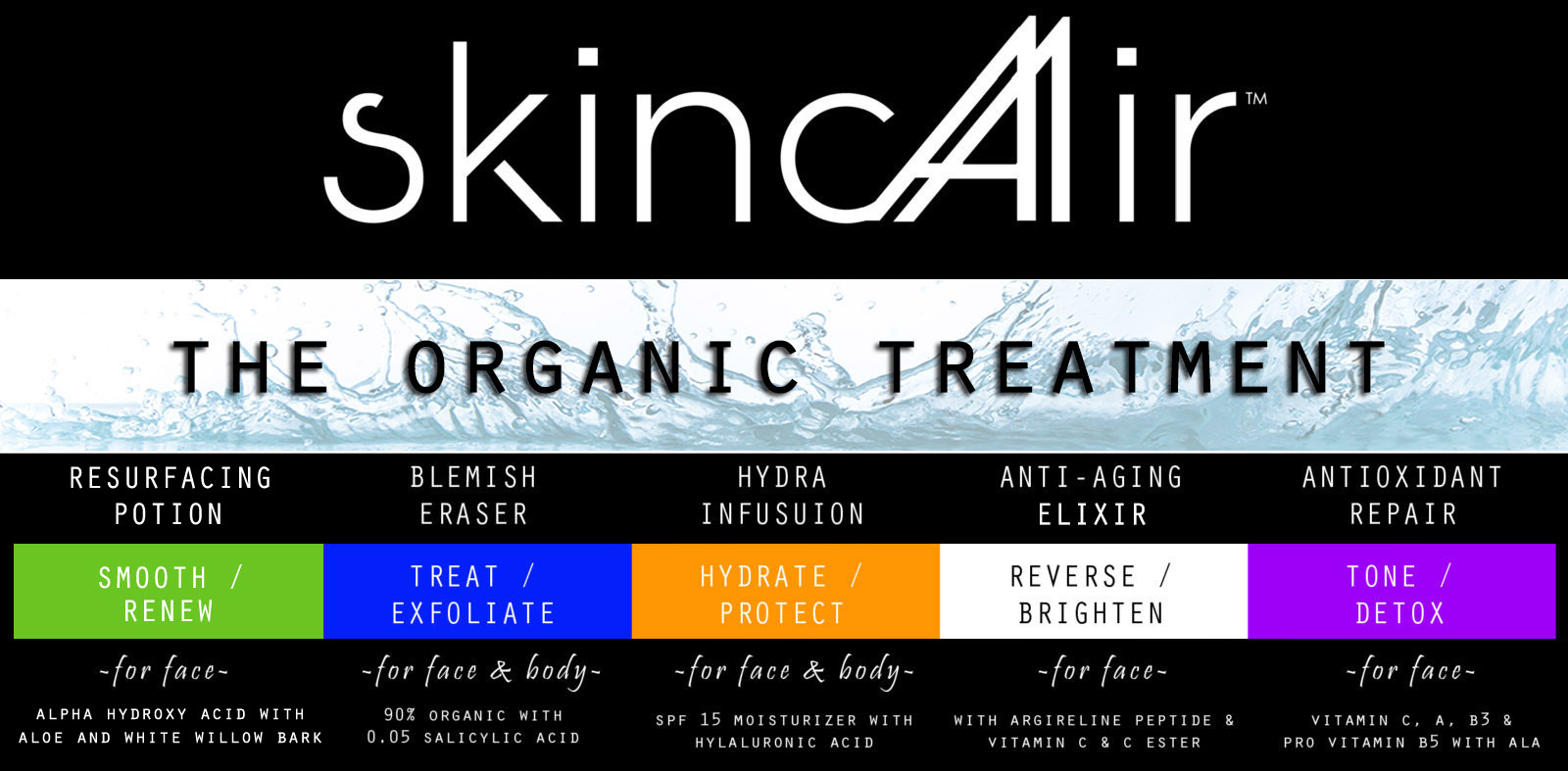 Dirt Magnet – Cleanse / Detox
Cleanse and detox removing dirt, oil and makeup without water or washing your face.
Blemish Eraser
Rapid treatment of blemishes, dark spots and large pores for visible correction and clarity.
Hydra Infusion
Liquid moisture complex with UVB/UVA sun protection for instant and all-day hydration, for all skin types.
Resurfacing Potion
Alpha Hydroxy Acid formula for dry and aging skin that sloughs off damaged skin, smooths and renews.
Anti-Aging Serum Fluid
Anti-aging & anti-wrinkle skin tightening and brightening to correct fine lines and dull skin for face and under eyes.
Antioxidant Repair
Restores skin's balance and fights free radicals & controls oil. Use a toner & makeup primer & set spray.
LEARN MORE AT:
http://www.myskincAir.com