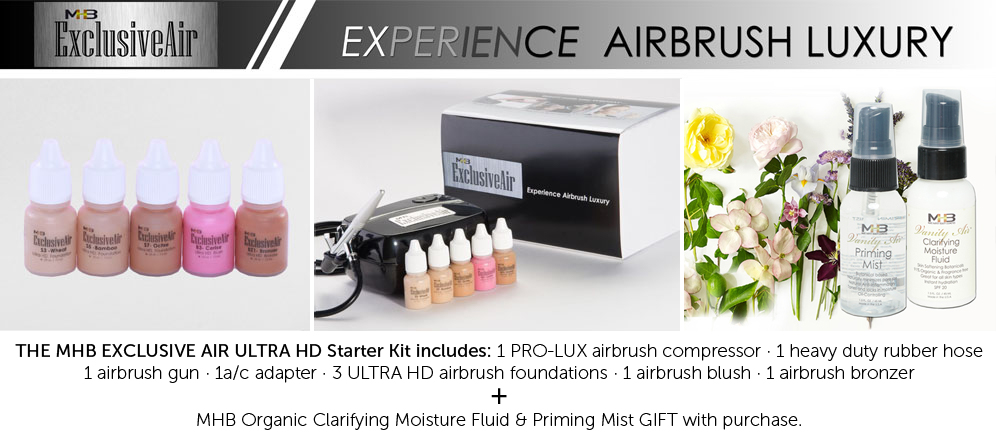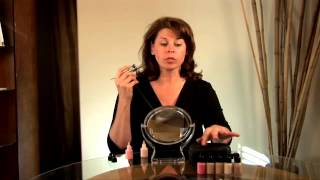 How Tara Uses Her Airbrush Starter Kit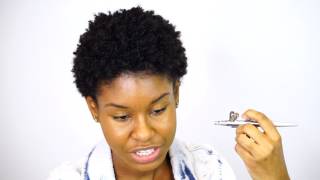 Acne/Textured Skin/Blemishes
How Tara Uses Her Airbrush Starter Kit

Acne/Textured Skin/Blemishes

Kim uses: Priming Mist ULTRA HD Foundation in S8/Hazelnut
This easy to use system is for the professional artist that wants to create the perfect canvas for their clients, or the every woman that loves looking flawless everyday! Look like a star and start using your MHB Exclusive Air Airbrush Makeup system in 4 easy steps!
Prep & Prime Skin – Use MHB Clarifying Moisture Fluid, then MHB Priming Mist prior to any airbrush makeup application.
Color Matching – Find the shade closest to your skin tone. This can be done with or without the airbrush. Test on lower cheek area. (Lighter shades can be used for concealing)
Place the airbrush in your hand as if holding a pen. Shake makeup well. Place 3-4 drops of Marc Harvey Exclusive makeup in the well.
Turn on the compressor. Press the mode button to makeup adjust pressure. The 'low' setting is suggested for first time users.
Hold your airbrush 4-6 inches away from your face. Use your index finger to control the flow of the by gently pulling back on the throttle. Start moving your hand in a motion like you use a powder brush. motions are great for foundation application.
To learn more about MHB Organic Skin Care, click here.